Health
a
You are considering a radical solution to lose weight? You have no choice but to undergo surgery to treat your obesity problem? Le Centre de l'Obésité et de la Nutrition near Marseille (France) presents its information site dedicated to patients before attempting surgery.  In which cases to undergo...
Health
a
You're looking for an optical store in order to buy Chanel sunglasses in Cannes or another pair of glasses created by a famous designer? The Big Selection by Optica is a store that gathers the latest trends in the optical industry on the French Riviera. With morte than 3,000 references, this opticia...
Health
a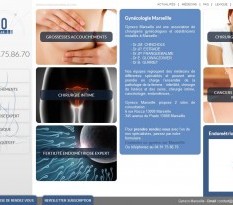 You would like to get in touch with a breast cancer surgeon? You need to go through surgery for an ovarian cancer? Gynaecology Surgery is a medical center located in Southern France (Marseille) where gynecologic surgeons practice surgery to treat several types of cancer. This center also off...